Adimec (www.adimec.com), a world leader in application-specific, leading-edge industrial camera solutions, will premier its latest machine vision camera at the Vision China 2023. Adimec will launch the high speed
Quartz Q-25A150 camera for semiconductor inspection and metrology systems. Other cameras that will be demonstrated include the high resolution Sapphire S-49A70, the high-speed Quartz Q-21A230, and the
Diamond D-103A12-T01 for display inspection.
The Quartz Q-25A150 CoaXPress camera operates the Gpixel GMAX0505 sensor at a unique performance in terms of noise, power and ease of integration. It runs in a 5120 x 5120 pixel resolution at 150 frames per second at the remarkable power of 11 W.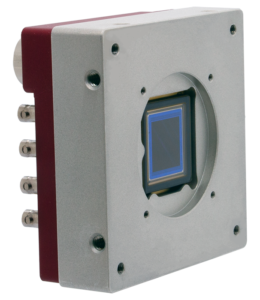 Through excellent engineering, the volume of the Q-25A150 camera has been reduced to a 65 x 65 x 25 form factor while maintaining all the required functionality, such as a pixel based dark field correction and multiple bright field corrections. Furthermore, Adimec's True Accurate Imaging technique in combination with a thermally optimized design ensures the highest image performance as well as easy system integration. Each camera is calibrated and tested to ensure it meets your performance standards as well your exact device-to-device repeatability requirements. As such, this camera is optimized to be used for optical inspection and metrology tools used for Semiconductors, PCBA, displays and many more.
The Sapphire S-49A70 delivers superior performance in a square 7008×7000-pixel resolution running at 70 fps. The 29.9 x 22.4 mm image format and the Adimec pipeline allows for easy migration for customers who want to increase their optical resolution. The camera offers a high dynamic range with low noise levels and a high sensitivity, using the Gpixel GMAX3249 global shutter sensor technology with a pixel size of 3.2 microns. These resolution and performance parameters make the camera an exceptional next step for tools used in, for example, semiconductors and display inspection and metrology.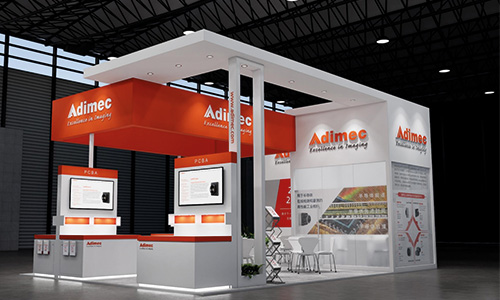 Our vision experts are looking forward to meeting you at Booth #5.1B105 to demonstrate our Adimec cameras and to discuss your imaging system requirements
About Adimec
Adimec specializes in the development and manufacturing of high-performance cameras that meet the application-specific requirements of key market segments, including machine vision, healthcare, and global security.  Founded in 1992, the company partners with major OEMs around the world to facilitate the creation of industry-leading cameras.  Its products meet a wide range of performance, size, cost, interface and application requirements and its Adimec True Accurate Imaging® technology provides new levels of precision and accuracy to vision systems.  Adimec has offices around the world focused on creating customer value and satisfaction through local, personalized support. For more information, go to www.adimec.com. For more information on imaging and vision topics, check our blog.