1992: Founding of Adimec
Adimec was founded in 1992 by Just Smit, Bas Heijn and Jochem Herrmann
1992: TMX5
A rugged custom designed camera. One of the first cameras created under the Adimec flag.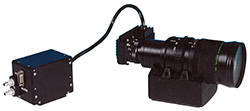 1992: G0050
The same camera as the TMX5. Only the interface unit and sensor unit are integrated in one package.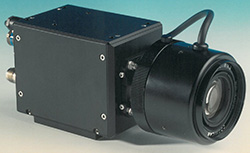 1993: VEM110
Advanced contrast module for analog cameras. Using this unit allows the user to see through the fog!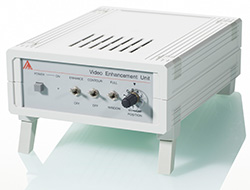 1995: MX12P
MX12 successor in combination with AdC120 = digital output.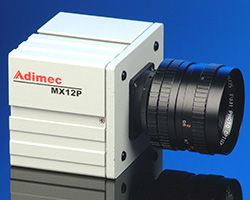 1996: Boston, USA
Adimec expanded into the United States and opened an office in Phoenix, Arizona to provide sales and support. In 2002, this office was relocated to its current location in Boston.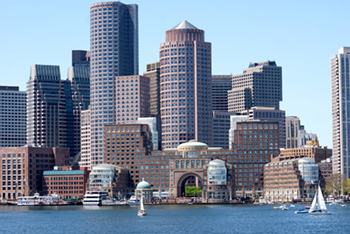 2000: New Adimec office
Moving to a new Adimec building at Eindhoven Airport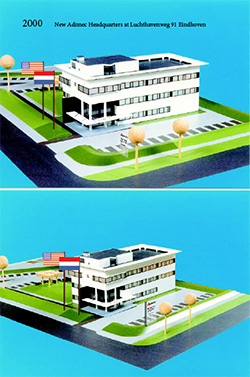 2001: A1000
Start of the A1000-series.
Production of world's first camera with kodak 7.4 μm sensor.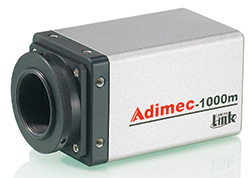 2003: Deshima award
Adimec awarded by the Netherlands Chamber of Commerce in Japan to Dutch companies in recognition of impressive achievements in successful business development in the Japanese market.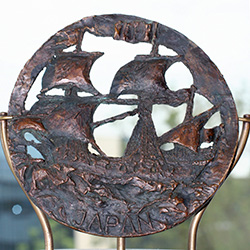 2003: BO Japan
Adimec Electronic Imaging K.K. was established in Tokyo Japan.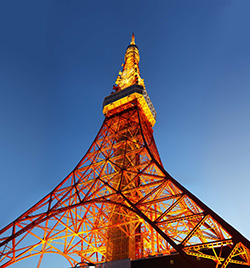 2003: Jan Huygens van Linschoten award
Adimec received this award for its results in the international trade as far as ambition, entrepreneurship and innovation were concerned.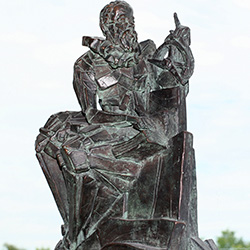 2006: BO AP
Adimec Electronic Imaging Pte Ltd was established in Singapore.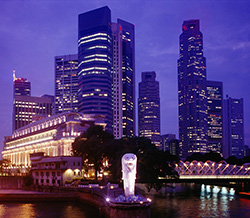 2006: A-4050
Adimec first 4 Mpx CMOS camera running at 153 frames per second.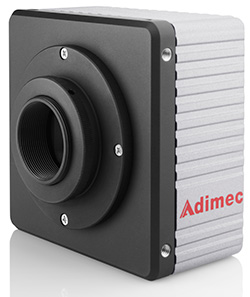 2006: RA-series
Based on the successful A1000 series Adimec developed a rugged version.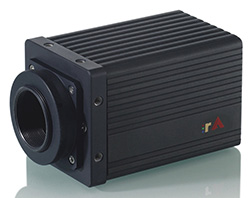 2007: New factory
A new wing was completed, including a new factory to give room for future growth.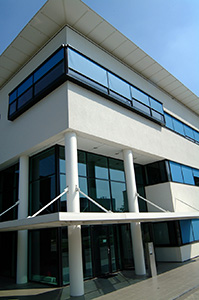 2008: First demonstration of CoaXPress in Stuttgart
Adimec becomes a member of the CoaXpress Consortium.
2009: PEARL series
High performance Camera Lens Assembly with excellent image quality.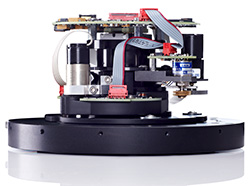 2009: Vision award
Adimec wins the Vision Award 2009 and introduced the OPAL/CXP. First camera using CoaXPress technology.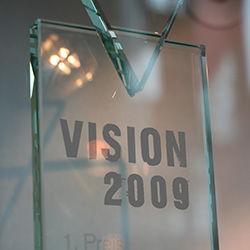 2010: Q-4A180
Introduction 4 Mpx with global shutter technology and Camera Link Deca (10 taps).
2011: Innovation award
Triton Z consortium, with a.o. Adimec, wins 2011 Innovation Award.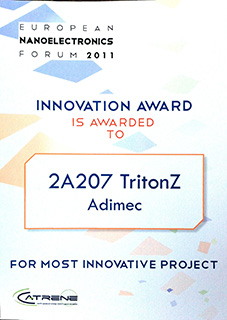 2011: Qs series
The fastest camera in the world with Camera Link base interface.  
2011: CoaXPress standard accepted by JIIA

2011: TMX6-DHD
Full HD rugged COTS camera with small camera head unit for easy integration.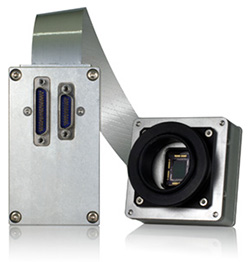 2012: TMX7-DHD
The smallest rugged Full HD COTS camera in the world!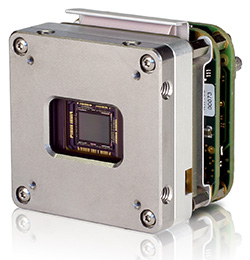 2013: Adimec expands TMX-DHD series.
Adimec has expanded the TMX-DHD series, a rugged and versatile line of full HD-daylight cameras TMX6-DHD), a cube outline (TMX7- DHD) and a board-level (TMX7-DHD BLC).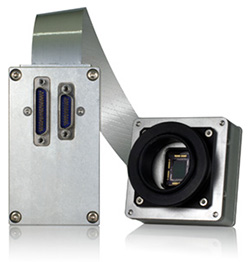 2013: TMX DHD series
Introduction of the expanded TMXDHD series of rugged COTS cameras for the global security market to include CMOS image sensor-based versions.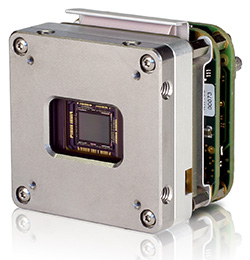 2013: Introduction of Q-12A180 at Vision 2014 Stuttgart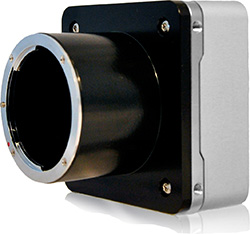 2013: S-25A30 CL camera
SAPPHIRE S-25A30, a 25-megapixel CMOS global shutter camera that delivers images of 5120 x 5120 pixels at 32 frames per second (fps) with the Camera Link full configuration.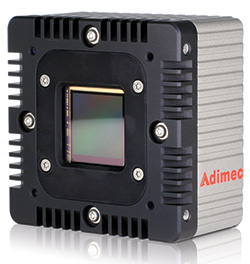 2013: QUARTZ series 2Mpx High Full Well
As part of the CAReIOCA consortium, Adimec develops a 2 Megapixel extreme high full well capacity (1600 kel) camera.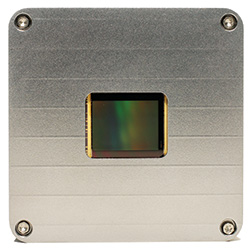 2014: Adimec and partners awarded two projects…
… developing next generation image sensor and camera technologies. Adimec is a key partner in two newly awarded projects for advancing CMOS image sensor technology: CISTERN and EXIST. Both programs begin in April/May 2015 and will be completed in 2018.
March 2014: New CEOs at Adimec
Joost van Kuijk and Alex de Boer are appointed as CEOs at Adimec.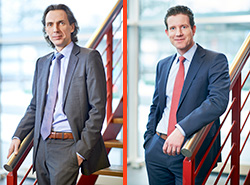 2015: Launch S-25A70 CXP camera at ITE 2015 Japan
The S-25A70 has been designed into several instruments and is now commercially available to allow metrology equipment manufacturers to take the next required performance leap in accuracy. The new TMX55 is part of Adimec's TMX series of rugged daylight HD (and beyond) cameras with second generation CMOS global shutter technology and throughput.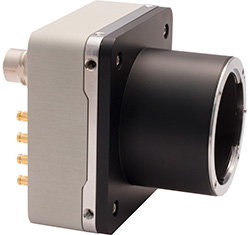 2015: 2 Megapixel CoaXPress Q-2A750-CXP camera
Adimec developed this camera for non-invasive optical imaging for cancer assessment as part of the FP7 funded CAReIOCA consortium.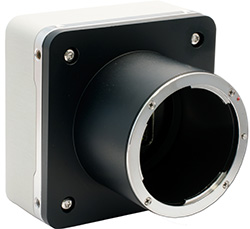 April 2016: TMX50 and TMX52 launched
TMX50 and TMX52 launched are rugged extended day cameras launched at SPIE DSS show Baltimore April 2016.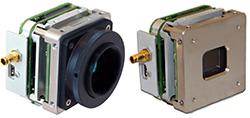 October 2016 Launch N-5A100 camera at Vision Show 2016
The Norite N-5A100 camera is a 5-megapixel camera with CMOS global shutter technology in a 1" optical format for developers of multi-camera systems.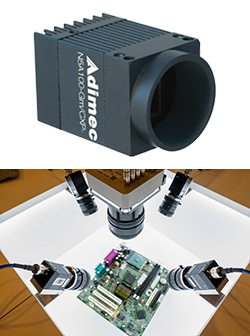 2017: The S-25A80/CXP is the newest addition to Adimec's SAPPHIRE series
A global shutter CMOS metrology camera. All of the SAPPHIRE cameras provide the most reliable, low power implementation for ultra-high-resolution, high-speed cameras.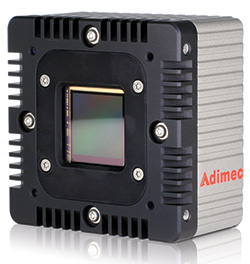 July 1st : Adimec celebrates its 25th anniversary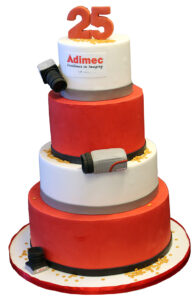 2017: The TMX74 camera used at Le Mans race track
The TMX74 camera was used in recording the fastest ever lap run on Le Mans race track in 2017, made by Toyota and its ex Formula 1 driver K. Kobayashi.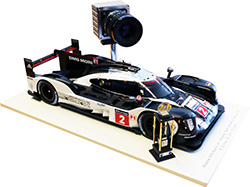 2018: Opening Business Office Shanghai China
Shanghai Adimec Trading Co., Ltd was established as 4th Adimec Business Office abroad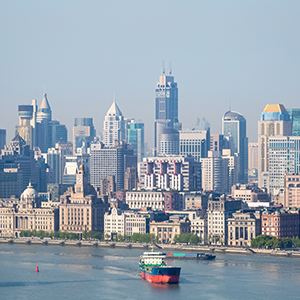 Introduction S-50A30 camera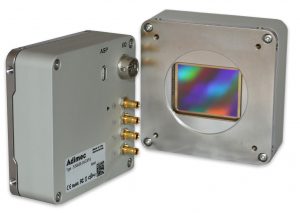 This S-50A30 offers the next step in image performance. The camera offers the best sensitivity above 30 megapixel, a low dark current for applications requiring low exposure times as
well a high dynamic range
2019: Launch S-65A35 camera with GMAX3265 sensor
The SAPPHIRE 65 Megapixel camera delivers a superior performance in a 9344×7000 pixels high resolution running over 35 fps. It uses state of the art global shutter sensor technology 
GMAX3265.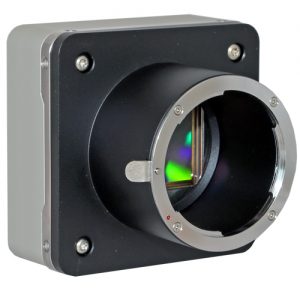 The S-65A35 offers a high dynamic range with low noise levels and a high sensitivity.
2019: launch D-12A09
The Diamond D-12A09 GigE Vision camera delivers 4096 x 3008 pixel resolution at 9 fps with 3.45 micron square pixels.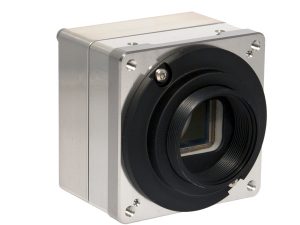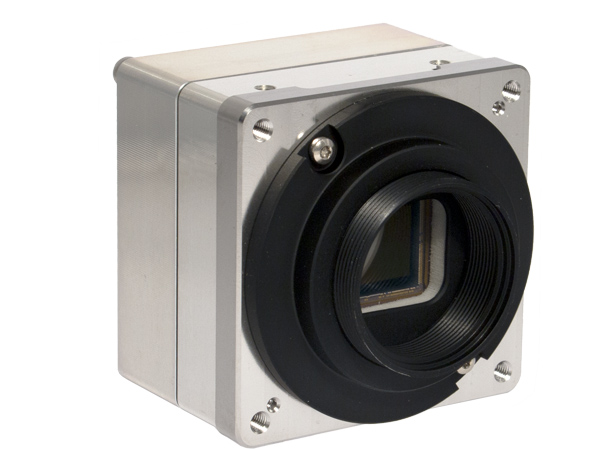 Adimec offers the Diamond 12 Mpx camera with optimized thermal management, low power and a compact design. With the focus on temperature stability of the high sensitivity image sensor, the Diamond series is designed for low light applications where long exposure times are required without active cooling.
2021: Opening Business Office South China
Shanghai Adimec Trading Co., Ltd has been extended by a new business office in Shenzhen, South China,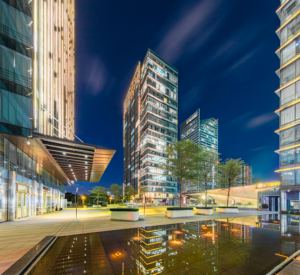 2022 : Sapphire S-49A35 CXP-6 camera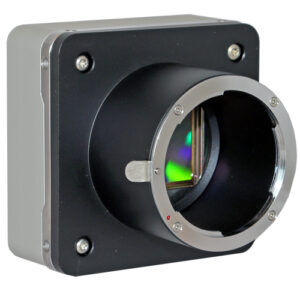 Adimec launches the new Gpixel GMAX3265 sensor based 49 megapixel camera for semiconductor, Solar panel inspection and healthcare applications.
July 1st : Adimec celebrates its 30th Anniversary