On May 18 and 19, 2022 a Mantis review meeting has been organized at Adimec Advanced Image Systems in Eindhoven.
Some pictures of participants with their demonstrators.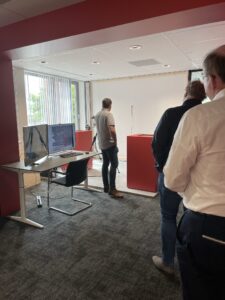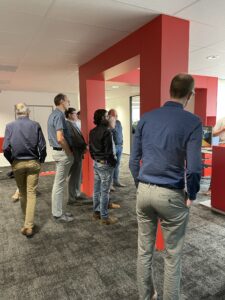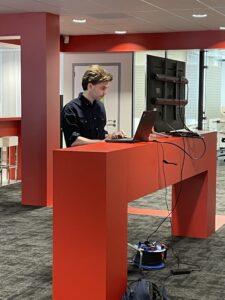 The MANTIS consortium consists of six partners from three countries, all of whom bring industry-leading expertise. Together, they combine knowledge of technologies such as optics, image capture, video processing, and power consumption- and temperature management. And they will adopt a multi-disciplinary approach to enable rapid development of the systems and components targeted by the project.
The project's outcomes have potential in other expanding markets as well, such as automotive and smartphones. Indeed, the project will identify and develop new market leadership opportunities, thereby supporting the emergence of future European champions through disruptive business and / or market approaches. Crucially, by improving quality and reducing costs, it will enable the growth of applications that make life safer and bring exciting new experiences to citizens in Europe and worldwide.
Image capture and image quality are hugely important in today's digital world. In recent years, image quality has made major leaps forward: moving from HDTV to 4k ultra-HD (and beyond) and with the introduction of High Dynamic Range (HDR) technology. At the same time, a wider spectral range has enabled 3D ranging, infrared and thermal imaging.
The MANTIS project focuses on broadcasting and security systems and aims to take current imaging applications to the next level by further improving image quality (spatial and temporal resolution, higher dynamic range), combining imaging modalities, creating new functionality with Artificial Intelligence (AI) algorithms, and optimising manufacture and application workflows to reduce costs while increasing performance. In pursuit of cost and system architecture optimisation, it will also explore if, and how much, intelligence can be integrated into image sensors.
Are you interested in more information? The following link brings you to the Mantis webpage on the PENTA website where the project is completely described.

Image capture and video-based applications have come a long way in the past decade. Image quality has made major leaps with the transition from HDTV to 4k ultra HD (and beyond), the introduction of high dynamic range, and the broadening of the spectral range.
The purpose of this project is to further improve image capture systems for high-end security and broadcast, while lowering cost and opening the path for new functionality and ease of use. The core of MANTIS vision is the development of a multi-modal, multi µ-camera system connected to an artificial intelligence (AI) capable edge processing box.