The manufacturing of an Adimec industrial camera is not as simple as using fasteners, connectors, and adhesives to integrate all electrical and mechanical components. As components become smaller with reduced tolerances, industrial camera manufacturers face new challenges in production.  There are specific operations and measures taken through each stage of the process used to ensure maximum performance and reliability.   Proper tooling is required to make assemblies accurate and repeatable while maintaining cleanliness from start to finish.
The stage at which the sensor is installed into the camera body is crucial to the overall performance of the camera.  Sensors that are precisely and accurately attached produce clearer and crisper images. In order to provide the best seating possible, Adimec has developed an evolving sensor positioning system to actively align image sensors.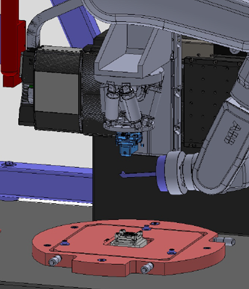 Active alignment is the type of sensor alignment that uses real-time images to assist in the positioning of the sensor.  The X and Y position, degrees of rotation, tilt, and back focal distance are all measured via feedback from the sensor as it is being aligned.  One disadvantage to the previous passive alignment method is that tighter tolerances must be maintained on assembly machines as well as camera components which is an increased cost.  Another problem is that since the image testing takes place after the camera is manufactured, faulty cameras need to be disassembled in order to be repaired or realigned.  Discovering cameras are faulty post production will require time for swapping camera components and making adjustments or fixes to production machines.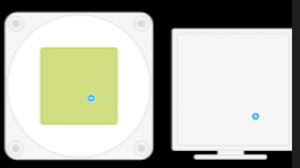 The latest iteration of the Adimec system, called SPS3000, offers a manual load, fully automatic, 6 degree of freedom sensor alignment and fixation.  The modular design allows for an alignment and UV cured glue fixation for sensors sized 1/3'' up to 35mm and pixels as small as 2.5um.  The focal plane positioning is optimal since there is a real-time translation of the pivot point of the focal plane onto the focus plane of the lens.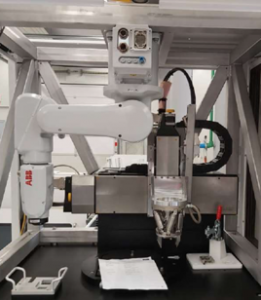 These improvements to the alignment and positioning system allow Adimec to maintain product consistency, increase production volumes, relocate production facilities if desired, and serve an expanding customer base. Adimec takes the same pride in the systems we develop for manufacturing as we do with each and every one of our industrial cameras.
Active sensor alignment is one of the many values Adimec offers in our line of high-performance machine vision cameras. Adimec continues to be a top performer in the market by meeting the stringent requirements of our customers' applications.
For more information on Adimec cameras, contact your local business office.