You might have already noticed that we have a new website. With the release of the new website we also made it easier to contact Adimec support. Read the 3 ways to contact Adimec Support below.
If you want to have local support, you can contact the appropriate e-mail address below.
For the USA: SupportUS@adimec.us
For Asia Pacific: SupportAP@adimec.com
For Japan: SupportJP@adimec.com
It was always possible, and it will remain possible, to contact the NL based support department at Support@adimec.com.
New is the possibility to contact us via a web portal https://support.adimec.com/. In this web portal you can follow the status of your support request and look back at previous support requests. All communication about your support request is accessible in this single location.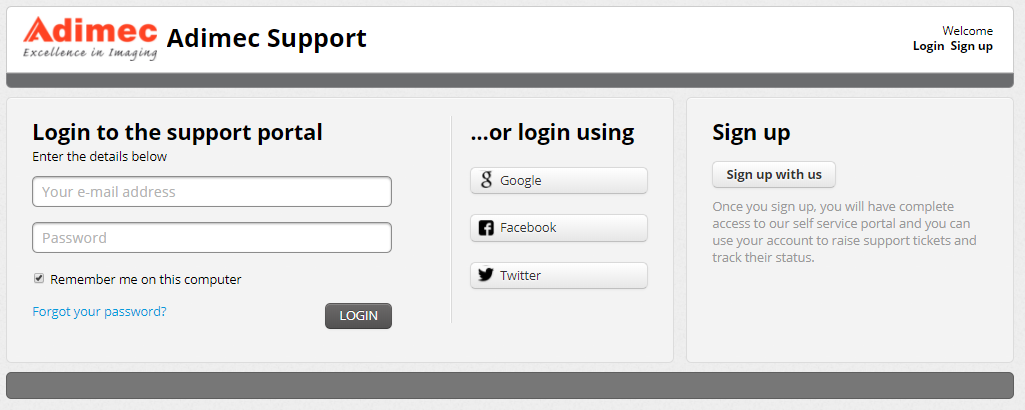 Even if you contact us via support@adimec.com e-mail address, your request will be archived in the support portal such that you can track the progress. Please note that the local support mail addresses are not connected to this system.
We evaluated this system internally for a year. So maybe you are already familiar with it. But with the release of the new website the web portal is easier to access via www.adimec.com :

Do you already have experience with our support portal? We like to hear your feedback so we can use it to improve our service.