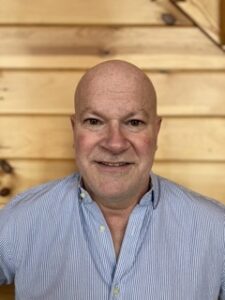 Boston, MA – March 24, 2022, Adimec (www.adimec.com), a world leader in application-specific, leading edge camera solutions, announced the appointment of Herb Erhardt, to the Board of Directors of Adimec Electronic Imaging, Inc., their North and South American and sales and support business office. Mr. Erhardt has served in executive management positions in major corporations supporting the development and manufacturing of image sensors for use in machine vision and global security systems for nearly 40 years.
"We are delighted to welcome Herb to our board and look forward to his contributions," said Gretchen Alper, Adimec's Director of Business Development, Americas. "Herb is a proven leader in the imaging industry, and he will be a great asset in our further expansion into our market segments."
"I am honored to be appointed to the Board of Directors of Adimec USA and I look forward to leveraging my experience to help the team continue to expand in the Americas," Herb Erhardt stated. "I've had the opportunity to work with their CEOs and product teams during my career and have found their solutions to be uniquely innovative.  I believe there is strong opportunity for growth in their key segments which include global security, machine vision, and healthcare.  Adimec's focus and capability to rapidly drive application-specific solutions for the ever-growing digital imaging markets will continue to facilitate their growth world-wide."
Prior to joining Adimec's Board, Herb held executive management positions with Eastman Kodak and ON Semiconductor. He is a graduate of the Case Western Reserve University and Rochester Institute of Technology and holds BSEE and MSEE degrees respectively.
About Adimec
Adimec specializes in the development and manufacturing of high-performance cameras that meet the application-specific requirements of key market segments, including machine vision, healthcare, and global security.  Founded in 1992, the company partners with major OEMs around the world to facilitate the creation of industry-leading cameras.  Its products meet a wide range of performance, size, cost, interface and application requirements and its Adimec True Accurate Imaging® technology provides new levels of precision and accuracy to vision systems.  Adimec has offices around the world focused on creating customer value and satisfaction through local, personalized support. For more information, go to www.adimec.com. For more information on imaging and vision topics, check our blog.
Contact Information
Adimec Advanced Image Systems b.v.
Tel: +31-40-2353900
Fax: +31-40-2353905
Press Contact: E. Nugteren (enugteren@adimec.com)