We are pleased to inform you that the Penta projects Mantis Vision and Imagination will organise a one-day free workshop 'ePicture This'.
The event will take place on Wednesday, 21 June 2023 from 13:00 – 21:00 CEST at the Delft University of Technology, the Netherlands.
This inspiring workshop will provide a unique opportunity to interact with experts in imaging technologies!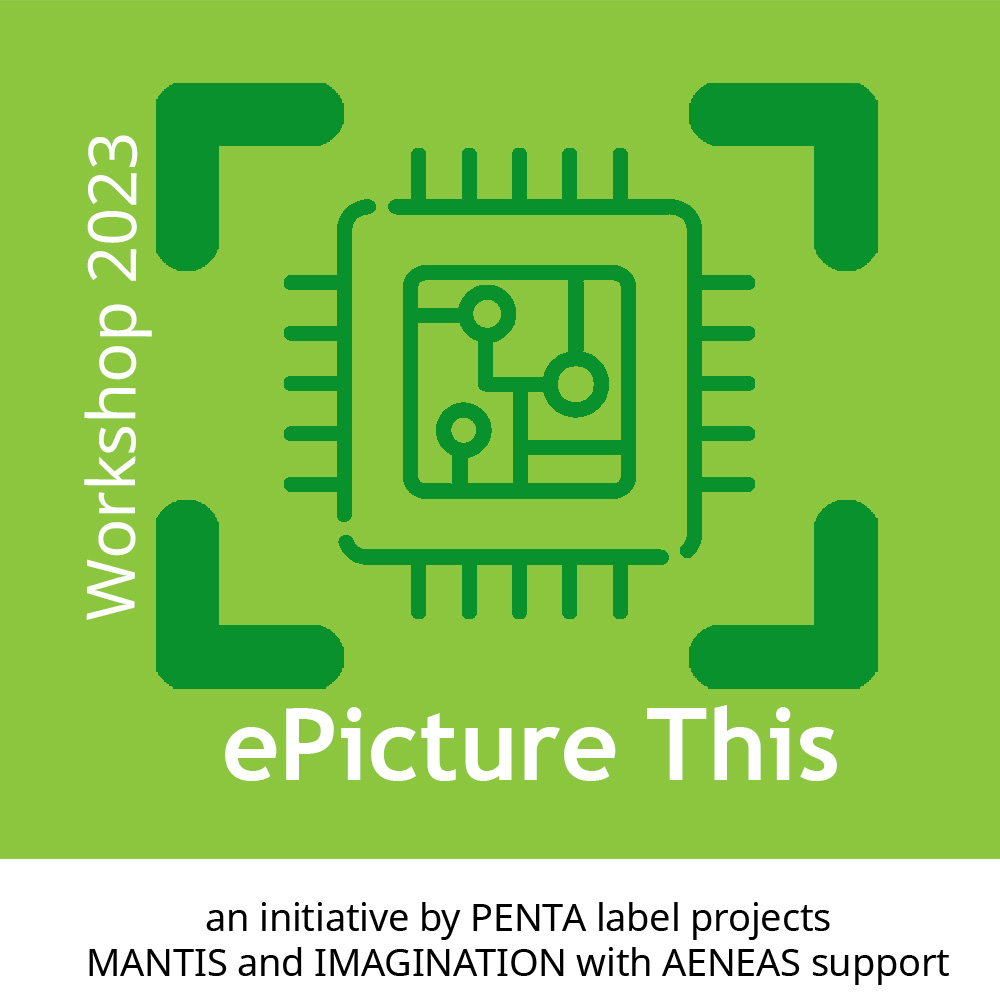 Target Audience
This workshop is targeting imaging specialists within the ECS community from Penta, Euripides², Xecs, ECSEL and KDT projects working in image sensor design, image processing in the widest sense and image capture design.
If you are a partner in one of the mentioned projects working on one of the below topics, you are invited to participate in the workshop and submit a one-page abstract for a 10 to 15 minutes presentation on one of the following topics:
CMOS image sensor development (e.g., visual, multispectral, infrared, and time of flight).
Image capture systems (e.g., industrial, medical, security, agriculture).
Image processing (e.g., high dynamic range processing, image analysis, deep learning for image processing, compression).
Tools to measure and optimize image capture system performance.
Invited talks by experts in the above-mentioned areas will be part of the workshop programme.
The deadline for submission of one-page abstracts is Friday 13 January 2023. The abstracts must be loaded here. Invitations for full presentations will be sent out by end of January 2023. Presentations must be uploaded no later than Friday 23 April 2023.
Please visit the website https://project-mantis.eu/#epicture to download the template and find some guidance to submit your abstract.
Registration for participation will open mid of January 2023 on the same website, and will be free of charge.
We are looking forward to an interesting day of technical presentations!
Best regards,
AENEAS Communication team on behalf of:
Klaas Jan Damstra (project coordinator Imagination, Grass Valley)
Marcel Dijkema (project coordinator Mantis Vision, Adimec)
Sandra Kanjirakkat Raveendran (Delft University of Technology)