CAMERAS FOR PCB MANUFACTURING
Cameras for electronics manufacturing inspection systems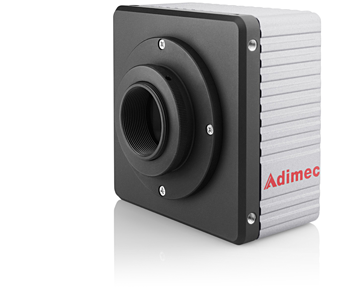 For over a decade, Adimec has served leading Solder Paste Inspection (SPI) and Automated Optical Inspection (3D AOI) equipment manufacturers. Adimec's innovative imaging technologies have helped them excel in inspection accuracy & speed in a challenging ecosystem with shrinking component sizes and high price pressures.
To continue innovating, our customers rely on our machine vision cameras with uniform and stable images at constantly increasing frame rates and resolutions.
For inspection systems like:
Solder paste inspection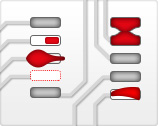 Component placement inspection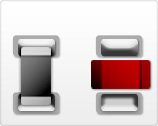 Pre reflow inspection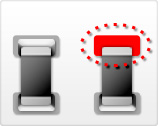 Post reflow inspection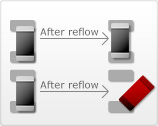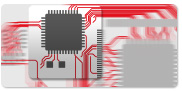 Throughput
Increase throughput with accurate  acquisitions and optimize the total equipment
Increased throughput with high frame rates and real time processing
Most high-speed  machine vision cameras are focused primarily on high frame rates at the compromise of good image quality. The accelerated camera architecture and design of an Adimec camera does all image processing in real time, so neither speed nor image quality is lost.  This creates higher system throughput without the loss of accuracy, particularly for 3D AOI equipment that require multiple images to detect and identify defects in PCB production.
Minimize scan time with larger fields of view
To improve the efficiency of  inspection systems, the path travelled by the devices under test needs to be planned optimally with minimal movements. Using cameras with high resolutions and multiple Region Of Interest (ROI) functionality decreases the number of movements per inspected PCB. Adimec offers cameras with image sensors up to 25 megapixels. Combine this with the best image uniformity in its class and you get a vision system with a large field of view in which every single pixel truly contributes to better system performance.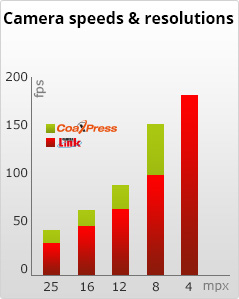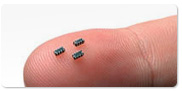 Accuracy
Inspect ever smaller components, in 3D
For best accuracy: Uniform images at high resolution
Creating images with high uniformity becomes more challenging as the resolutions of image sensors increase. The high-performance image processing core of Adimec cameras is perfect for dealing with artifacts that come with these high resolution image sensors. This results in high quality images that deliver the details to accurately inspect the smallest components.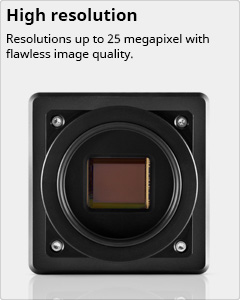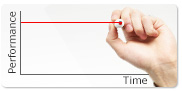 Reliable Performance
Decrease downtime of your system at your customers
Choose reliability for optimal performance
The consequences of a malfunction in inline inspection environments can be high. One of Adimec's design philosophies is to 'create a robust and reliable camera that lasts, whatever the circumstances are.'  These designs optimize the uptime of the system and thus the total inspection line.
Solid performance: Images you can build on
Behavior of camera components changes over time and temperature, with varying image quality as a result. Adimec cameras have a robust design to minimize this, while the image processing core of our cameras corrects for any differences that may still occur. The result? Stable image-to-image performance over a long period of time which is especially beneficial for 3D AOI systems that use multiple images to extract 3D information.