QUARTZ series: High speed CMOS global shutter cameras
The Adimec QUARTZ series is the most versatile line of high-performance cameras in the market, offering a wide range of capabilities for a variety of applications. Through Adimec's proprietary True Accurate Imaging® technology applied with state of the art global shutter CMOS image sensors, the QUARTZ series delivers an optimized combination of performance and measurement accuracy needed for specific system requirements.
The QUARTZ series is ideal for metrology and inspection equipment, and for moving from 2D to 3D inspection. QUARTZ cameras can be customized to meet your specific system application and architecture requirements.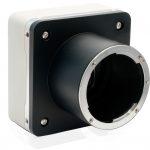 Q-2HFW
2 Mpx
550 fps
Global Shutter CMOS
CoaXPress V1.1.1 compliant
More specifications
Advantages
More throughput without higher costs
The QUARTZ series of high resolution, high-speed metrology cameras enable greater throughput through increased data acquisition time and a reduced number of scan positions/images per device.
Go further with CoaXPress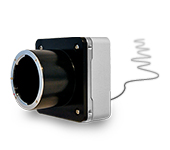 CoaXPress provides interfacing speeds beyond twisted pair connectivity options (e.g. Camera Link) and the convenience of video, power, command and control over flexible low-cost coax cables (up to 130 meters without repeaters).
Unsurpassed image quality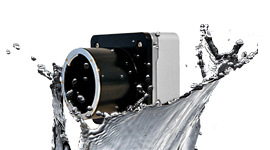 With the minimal number of blemishes per individual camera through Active Sensor Control, the QUARTZ series offers the largest perfomance range results on CMOSIS CMV image sensors, as less severe corrections need to be done that can reduce the contrast range (DNR). All of the tunings involved are to guarantee the cameras consistently provide reliable image quality for accurate measurements.
Enhance the optical accuracy of your equipment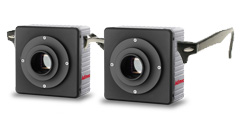 Improve measurement accuracy by optimizing the optical path between optics and sensor. The QUARTZ series cameras provide precise image sensor alignment and functionality for defect pixel and blemish correction. (Custom) factory sensor tuning maximizes the parameters most important for measurement accuracy. QUARTZ cameras can be provided with various coverglass options, such as specific anti-reflection coatings and removable coverglass.
QUARTZ Qs series: CMOS cameras for metrology & inspection
Introduction
The QUARTZ Qs series are equipped with a pipelined global shutter CMOS sensor and embedded in a small footprint housing.
Pipelined global shutter technology assures low read noise combined with accurate shutter performance. All QUARTZ Qs series membrs are fitted with Adimec True Accurate Imaging(R) technology.
True Accurate Imaging is a combined set of image enhancement technologies enabling the best imaging performance for inspections and metrology applications.
Common features
4 Megapixels
Up to 90 full fps
Large FOV with excellent uniformity
Global shutter CMOS technology
True Accurate Imaging
Supports Camera Link
Applications
2D AOI
3D AOI
SPI
Wafer inspection
Component inspection