OPAL series: High speed CCD cameras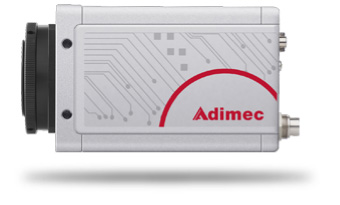 1- 8 megapixel cameras up to 120 full frames per second
By delivering unparalleled channel matching, linearity and dynamic range at resolutions between 1-8 MP up to 123 fps, the OPAL cameras outperform every other camera with these sensors on image quality at full speeds.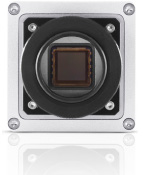 TRUESENSE 5.5μm CCD
Dynamic range: 62dB
1 to 8 Megapixels
16 – 123 fps
Camera Link, GigE Vision
TRUESENSE 7.4μm CCD
Dynamic range: 70dB
2 Megapixels at 60 fps
4 Megapixels at 28 fps
Camera Link, GigE Vision
High frame rates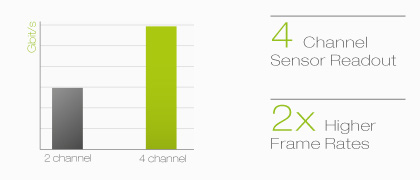 The OPAL series delivers detailed images faster than ever. Using four-channel image sensor output instead of two and excellent channel matching, the OPAL series delivers up to twice the frame rate as common CCD cameras without sacrificing image quality.
Up to 70 dB dynamic range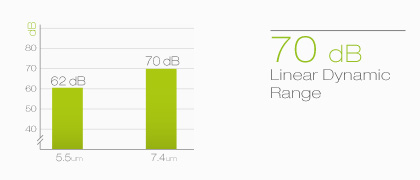 Due to the high full well capacity and low read noise, the latest TRUESENSE 7.4 micron Interline Transfer CCD Platform enables a wide dynamic range of 70dB (linear).
Wide choice in interface standards
Whatever the interface requirements, the OPAL series can connect to almost every system. All models are available with Camera Link or GigE Vision interface standard.
Excellent blooming & smear suppression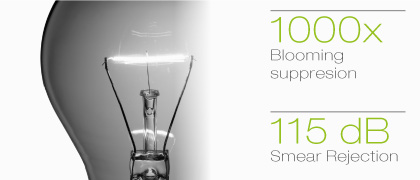 The overflow drain functionality of the image sensor allows the OPAL series to be used in scenes with very bright light sources such as direct sunlight, reflections off metal, car headlights or street lights.