Adimec Advanced Image Systems (www.adimec.com) is een wereldwijd opererende onderneming die technisch hoogwaardige camera's ontwikkelt, produceert en verkoopt. Vanuit eigen Business Offices in Europa, Azië, Japan/Korea en Noord Amerika (USA) wordt de markt bewerkt. Adimec opereert in drie marktsegmenten: Machine Vision, Medical en Global Security. Klanten zijn gerenommeerde ondernemingen (OEM's) die Adimec als een innovatieve, kritische business partner beschouwen. Bij Adimec zijn wereldwijd ca. 100 collega's werkzaam.
Ons bedrijf bruist van ambitie en heeft een uitstekend marktperspectief. Continu innoveren, product leaderschip en operational excellence zijn kernwaarden.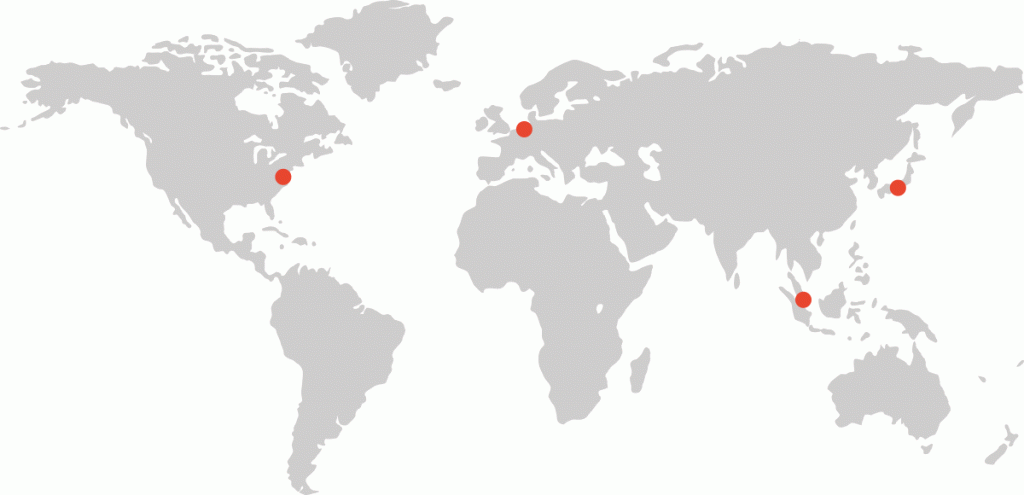 Acquisitie naar aanleiding van onze vacatures wordt niet op prijs gesteld
RECRUITMENT PRIVACY STATEMENT
1. Privacy statement
Deze Privacy Statement geeft informatie over de verwerking van persoonlijke gegevens van sollicitanten gedurende het sollicitatieproces bij Adimec. Deze regels kunnen in de toekomst aangepast worden. Daarom adviseren wij u om de Privacy Statement regelmatig te checken op mogelijke aanpassingen. Deze Privacy Statement is voor het laatst aangepast op 25 mei 2017.
2. Wanneer geldt deze Privacy Statement?
Deze Privacy Statement is van toepassing op de verwerking van alle persoonlijke gegevens verstrekt door sollicitanten en/of stagiaires.
3. Wie is verantwoordelijk voor de door u verstrekte persoonlijke gegevens?
Adimec is verantwoordelijk voor de verwerking van uw persoonlijke gegevens. Voor vragen over het gebruik van uw persoonlijke gegevens kunt u contact opnemen met onze afdeling HRM via hrmgroup@adimec.com.
4. Waarvoor gebruiken wij uw persoonlijke gegevens?
Wanneer u schriftelijk of via onze website uw persoonlijke gegevens deelt ten behoeve van een vacature/stageplaats, slaan wij uw gegevens op in onze recruitment database. Adimec gebruikt uw persoonlijke gegevens enkel en alleen voor recruitment doeleinden:
4.1 om u te informeren en met u te communiceren over de vacature waarnaar u gesolliciteerd heeft
4.2 om u aanvullende informatie te vragen ten behoeve van de vacature/stage
4.3 als u bij Adimec in dienst bent gekomen gebruiken wij uw gegevens ten behoeve van uw werknemerscontract
5. Wie heeft toegang tot uw persoonlijke gegevens?
Alle HR medewerkers van Adimec en alle medewerkers die direct betrokken zijn bij de sollicitatieprocedure hebben toegang tot uw persoonlijke gegevens, enkel in het kader van de afhandeling van de sollicitatieprocedure. Uw persoonlijke gegevens worden niet verstrekt aan derden.
6. Hoe zijn uw persoonlijke gegevens beveiligd?
Adimec heeft adequate maatregelen getroffen om de bescherming en de vertrouwelijkheid van uw persoonlijke gegevens te garanderen.
7. Verzoeken tot aanpassing of verwijdering van uw persoonlijke gegevens?
U kunt Adimec verzoeken uw persoonlijke gegevens aan te passen of te verwijderen door een verzoek per e-mail te sturen aan onze HRM afdeling via hrmgroup@adimec.com. Ook voor vragen over de verwerking van uw persoonlijke gegevens kunt u per e-mail contact opnemen met onze HRM afdeling.