Receive the TMX7 DHD Detailed Specifications
The TMX7-DHD CXP cameras provide full HD images at 60 frames per second. 
By applying sensor technology with excellent sensitivity (ICX674), the TMX7-DHD camera extends the operational envelope of Situational Awareness Systems into full HD resolution.
The CXP interface ensures easy integration with widely available vision systems.
Please request the product specification document below for more details about: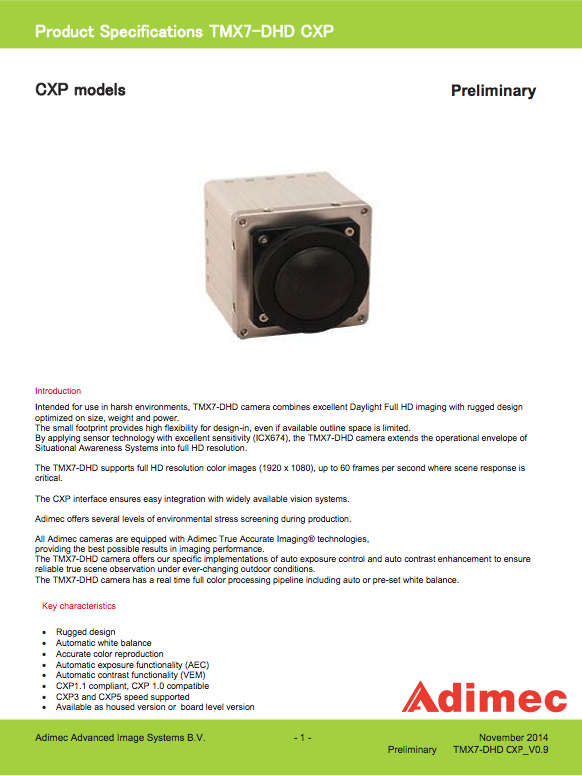 Camera functionality

Mechanical dimensions

Lens mounts
Sensor mounting accuracy
Video interfacing details
Environmental specifications
After filling in this form, we will e-mail you the specification documents within minutes!