NORITE Xperience Package leaflet
Are you searching for a multi-camera solution for next generation inspection tools?
Fill out this form, and we will sent you a PDF showing the Adimec NORITE camera working in a 4 camera configuration on a single frame grabber.
In the leaflet we will walk through 5 demo's and explain you the advantages of this camera.
This leaflet will convince you that
NORITE offers a guaranteed system throughput
NORITE offers an easy system design
NORITE offers the best cost – performance ratio
The demo's presented in this leaflet can be performed with our NORITE Xperience Package. Are you interested to perform the demo's by yourself? Please Contact us for details about how you can get the NORITE Xperience Package.
The NORITE Xperience Package consists of 4 NORITE cameras, a frame grabber and 4 CoaXPress cables to get you started right away.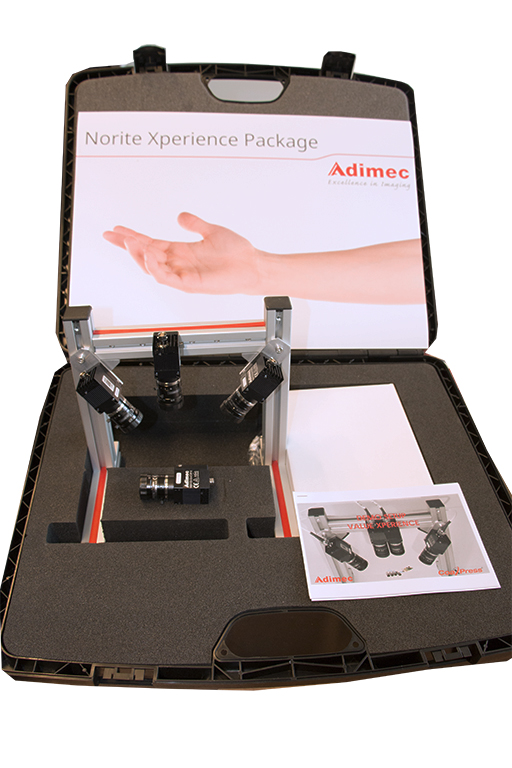 After filling in this form, we will e-mail you the leaflet within minutes!