Cameras and camera lens assemblies for X-ray medical imaging
With medical imaging systems, there is no room for errors. The quality of the image can mean a correct diagnosis or a fatal mistake. Image intensifier based X-Ray systems continue to be relied on by medical professionals because they provide excellent image quality and exceptional value.
Adimec provides cameras and camera lens assemblies to offer unique solutions for easy integration into mobile and fixed medical X-ray imaging systems for Fluoroscopy, Surgery, Universal RF and Cardio/Vascular applications. Utilizing our experience gained from over 11,000 camera installations in radiology systems, we developed optimized functionality in a compact outline to deliver high quality 1k x 1k images at the lowest patient dose.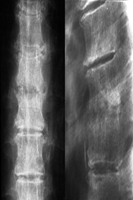 Excellent image contrast
With high dynamic range, high sensitivity and medical grade blemish management, our medical cameras reproduce accurate and contrast rich images in both the light and dark parts of the image.  Image processing packages can be included in our product-line of X-ray Camera Lens Assemblies with optimized functions for specific applications to deliver spot on clinical images.
Accurate diagnosis at low dose
Improved diagnosis at lower doses with high image quality
Dose saving without image quality compromise
Our camera lens assemblies minimizes the patient dose needed for reliable diagnoses through:
The low noise camera design guarantees quality imaging even when the Image Intensifier receives low X-ray dose-rates, thus allowing to operate at lower-patient dosage.
User configurable processing and instant digital rotation on images during life imaging and last image hold make that the preferred medical view is obtained without the need to re-apply X-ray to capture the image after changing processing and image orientation settings.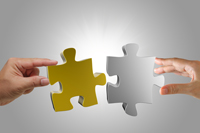 Easy system integration
For compatibility with various system requirements, X-ray generator options and various mainstream video interfaces are available off the shelf. Video interfaces include Gigabit Ethernet, DVI, Camera Link and LVDS. Physical integration in your system is made simple through:
A small form factor camera lens implementation
Configurable I/O (trigger functions, command control) and dose/dose rate control interfaces
Available adapter plates for all popular 25 mm image intensifiers (customization possible), and
Factory alignment of the entire optical path for optimal sharpness and uniformity setup
Ease of Use
Many interface options and supporting tools to simplify integration and support
Installation & Field Service Support
In-camera supporting tools allow for fast and easy installation and field service by:
Test pattern and LEDs for fast fault finding in total imaging chain
Overlay for positioning and alignment on II
Error reporting
Real-time grey level measurement for automation of calibrations sequences on system level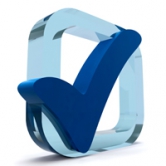 Cost Effective Solution
Embedded functions and processing reduces system costs
Fully integrated features and functions
Digital angular rotation, command controlled motorized iris and neutral density filter, Auto Exposure Control (AEC) are just some of the included functions and additional image processing packages are available.
Cost effective
Adimec camera lens assemblies facilitate reliable quality X-ray imaging in cost-effective system architectures with a compact, all-in-one solution. Embedded real-time image processing allows for simplified load on PC systems
 or even elimination of the PC in low-end solutions by direct coupling to the viewing monitor via DVI.