Ruggedization – pushing the limits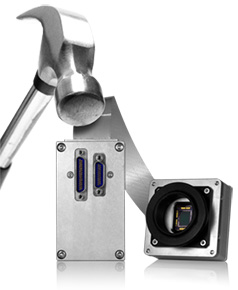 All Adimec rugged cameras have to withstand the harshest environments all over the world while delivering perfect images. We thoroughly analyze our cameras to verify performance, safety and reliability under environmental stresses during transport, storage and operational life of the products.
We test beyond the MIL-STD-810 standard such as using rougher storage circumstances to guarantee products for a long service life!
Extended test specifications are available in our product specification documents. Contact us for more details.