SAPPHIRE-serie: CMOS-camera's met wereldwijde sluiterscan voor groot gebied
Met de Adimec machine vision camera's combineren we de hoogste resoluties, de maximale framesnelheden samen met een superieure beeldkwaliteit die uw veeleisende inspectieapparatuur ondersteunt

(Ultra) Hoge Resolutie
Resolutietrend richting 100+ megapixels.

Hoge framesnelheden.

Zeer gevoelige globale sluiterbeeldsensoren.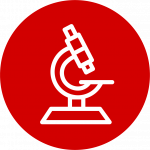 [/] ][c_column vc_column_inner]
Vereenvoudigd systeemontwerp
Ondersteunt tool-matching met herhaalbare camera's.

Coax Perscamera's

Thermisch ontworpen camera's.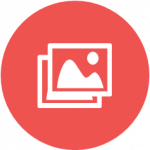 [/] ][c_column vc_column_inner]
Hoge beeldkwaliteit
In de fabriek gekalibreerde camera-uniformiteitscorrecties.

(Multi-set) Flat Field Corrections (FFC) voor niet-uniformiteiten in het systeem.

Fabrieksgekalibreerde defecte pixelcorrecties.
Images with minimal blemishes

The Sapphire series eliminates typical large area scan artifacts present in VITA 25K via Active Sensor Control, a practical and easy to use embedded semi-automatic calibration function. It calibrates the camera without involving up-loading images to a PC. With Active Sensor Control the 25 megapixel technology can optimally be used for accurate inspection and metrology applications. Click here to read more about Active Sensor Control.
High uniformity by flat field correction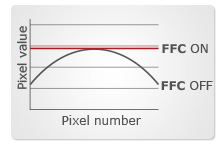 The embedded global flat field correction (real-time FFC per pixel) allows to derive a high uniform image regardless of non-uniform lighting exposure and distortions in the optical path towards the sensor. This embedded functionality offers performance enhancement while off-loading processing needs from the frame grabber and simplifies development efforts at system integration.
Regions of interest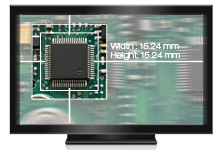 Using the region of interest in this camera does not only increase the frame rate but offers new possibilities to capture images. The combination of large sensor width (up to 5k per line) and the ROI functionality of the image sensor creates new area scan camera applications you never thought of before. Contact us to discuss these new possibilities.

No PC required
Zowel Active Sensor Control als Flat Field Corrections zijn eenvoudig te gebruiken door de kalibratie-algoritmen die in de camera zijn ingebouwd en kunnen eenvoudig in het veld worden toegepast.Opslag van de FFC-kalibratiekaart in de camera ondersteunt hergebruik van de FFC-set(s) ) na verloop van tijd met onmiddellijke beschikbaarheid na het inschakelen van de camera.