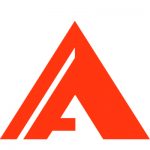 Website Adimec Electronic Imaging Pte. Ltd.
Adimec (www.adimec.com) is a Netherlands-based Holding company that designs and manufactures industrial imaging products. Our specialty is in high-end industrial cameras for use in machine vision, medical and high-end security applications. For over 20 years, our products have made the difference in complex OEM systems.
We are looking for a dedicated individual with the right combination of a technical background and customer focus to wear several hats and help expand our business. The right person will have a solid technical foundation that can be applied to industrial machine vision products and applications. In addition, the right person has the desire to learn and understand a variety of imaging applications and help our customers get the right imaging solution. In exchange we can offer you room to grow in a professional atmosphere that is both challenging and rewarding.
To strengthen our growth in Asia Pacific, we have an immediate opening in our Singapore office for a:
Sales and Application Engineer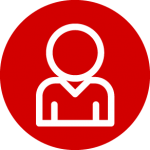 Responsibilities:
Involve in building up new customers and new accounts to increase sales revenue for the company;
Prospect for new potential customers in various industrial market segments and work on business developments to indentify new customers;
Provide 1st-line technical and application support to prospects and customers during and after the customer-creation process;
Look for the best match of customer requirements and camera specifications and define the optimum technical fit for an application;
Acquire, maintain and share knowledge about Adimec products and about customer applications;
Take care of product demonstrations at customers and at trade shows;
Manage the demonstration and evaluation equipment;
Deal with product-repair requests and follow-ups;
Support smooth interfacing with 2nd line Customer Support, Project Management, Service, and Technical Marketing.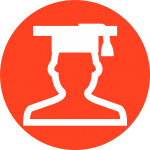 Requirements:
A bachelor's degree in Engineering with a preference for Electrical and Electronics Engineering;
Electro-optics background preferred;
5+ years of professional experience is required;
Sales and/or engineering experience in machine vision, medical or outdoor imaging systems is a big plus;
Possess the ability to speak fluent English and Mandarin (in order to liaise with Mandarin speaking associates).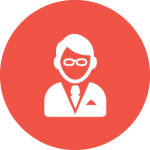 Skills:
Initiatives to develop new customers and prospects for the company;
Technically grounded yet commercially capable;
Self-propelled and also able to work as part of a sales team;
Entrepreneurial attitude and work comfortably in smaller firms;
Well-organized with excellent communication skills (both written and verbal);
Pleasant personality and customer focused attitude;
Result-oriented with strong problem-solving skills;
Ability and drive to learn, understand, and explain technical concepts;
Must be a fast learner who can juggle several projects simultaneously;
Ability to diagnose complex technical problems and communicate solutions clearly over the telephone, via e-mail, and in person.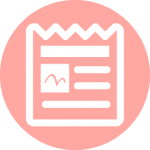 Interested applicants,
please include in email or cover letter why you would be a good fit for this position together with your detailed resume in MS Word format (with the below info) to mktan@adimec.com
Current monthly salary;
Expected monthly salary;
Reasons for leaving current & previous employment;
Availability / Notice period required;
A recent passport-sized photo.
Note: Only shortlisted candidates will be notified. All applications are treated with strict confidence.